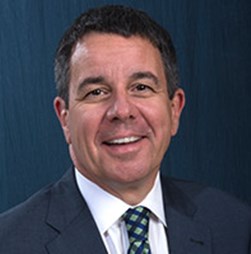 Bernard Boulanger, MD, MBA
Bernard Boulanger, MD, MBA is Executive Vice President, Chief Clinical Officer of The MetroHealth System and Professor of Surgery, Senior Associate Dean at the Case Western Reserve University School of Medicine.
Boulanger oversees the clinical operations of The MetroHealth System. As Senior Associate Dean, he serves as the principal official for oversight of the School of Medicine's teaching and research programs at MetroHealth.
Dr. Boulanger came to MetroHealth from University of Kentucky (UK) Healthcare in Lexington, Kentucky, where he was a trauma surgeon and the system Chief Medical Officer. Dr Boulanger received his medical degree from the University of Toronto and completed his trauma surgery training at the Shock Trauma Center, University of Maryland, Baltimore.