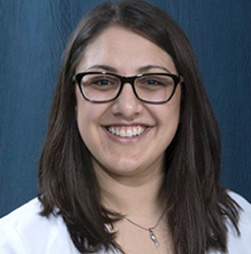 Cristina Nickell
Cristina Nickell is the Trauma Program Manager for the verified Adult Level I Trauma Program and the Service Line Administrator for Trauma, Surgical Critical Care, Burn, and Emergency General Surgery for the MetroHealth System.
In her current role, she provides oversight and mentorship to the verified Level II Pediatric Trauma program, verified Adult and Pediatric Burn program, and three verified level III Adult Trauma Programs.
She has spent 13 years at MetroHealth in various roles including clinical nurse in the Trauma Intensive Care Unit and Coordinator of Injury Prevention and Outreach.
Cristina obtained her Bachelor of Science in Nursing from the University of Akron with a minor in Psychology and certificate in Gerontology and her Master's in Public Health with a focus on Health Care Policy and Management from Kent State University.
As her MPH practicum, she worked with the Northern Ohio Trauma System to develop and initiate a hospital-based violence intervention program at MetroHealth, with support from The Cleveland Peacemakers Alliance, which continues to serve victims of violence and their families.
She was born and raised in Cleveland and remains in the area today with her husband, daughter, and son.