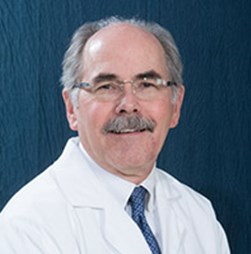 John H. Wilber, MD
John H. Wilber MD is the Professor and Chairman of the Department of Orthopedic Surgery at MetroHealth Medical Center and the Hansjoerg Wyss Professor of Orthopedic Trauma at Case Western Reserve University. Additionally he is the Director of the Orthopedic Trauma Service and the Orthopedic Trauma Fellowship at MetroHealth Medical Center.
Dr. Wilber has an international reputation in Orthopedic Trauma and is active with research, teaching and the direct care of patients. He is on multiple national and international committees.
Dr Wilber has spent the majority of his career in Cleveland as an academic orthopedic trauma surgeon. He received his medical degree from Case Western Reserve University and completed his Orthopedic training at the Case Western Reserve Orthopedic program.
He went on to do an orthopedic trauma fellowships at Harborview Hospital, University of Washington in Seattle, Washington and AO Fellwship in Chur, Switzerland before returning to Cleveland.