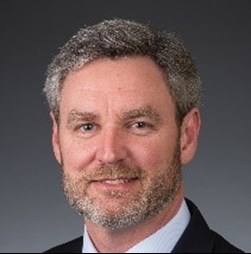 Paul R. Hinchey, MD MBA
Paul R. Hinchey, MD MBA is the President of the Community Delivery Network for University Hospitals Health System with oversight of the community hospitals. With more than 30 years of experience in healthcare Dr. Hinchey has held leadership positions in diverse areas of clinical and operational medicine.
His extensive experience spans roles in education and research, operational optimization, clinical performance improvement and care redesign, population health management, value based care, high performing alternative payment models and clinically integrated networks.
Dr. Hinchey has served as the Chief Medical Officer for air and ground critical care and EMS agencies in Raleigh and Austin and as the Chief Operating Officer for Evolution Health where he designed and implemented their population health programs.
Before joining University Hospitals he was the Chief Strategy Officer for Boulder Community Health where he led an innovative partnership with Optum designed to leverage the strengths of both organizations to create shared value in revenue cycle, enterprise analytics and value based care.
Dr. Hinchey grew up in a suburb of New York City where he began his healthcare career as a paramedic and EMS educator. He attended medical school and received his MBA at the University at Buffalo and completed his residency in Emergency Medicine and EMS Fellowship at the University of North Carolina.
He continues to teach and speak nationally on issues relating to EMS, its integration with the larger healthcare delivery system, and its importance in designing and delivering value based care in a changing healthcare environment.